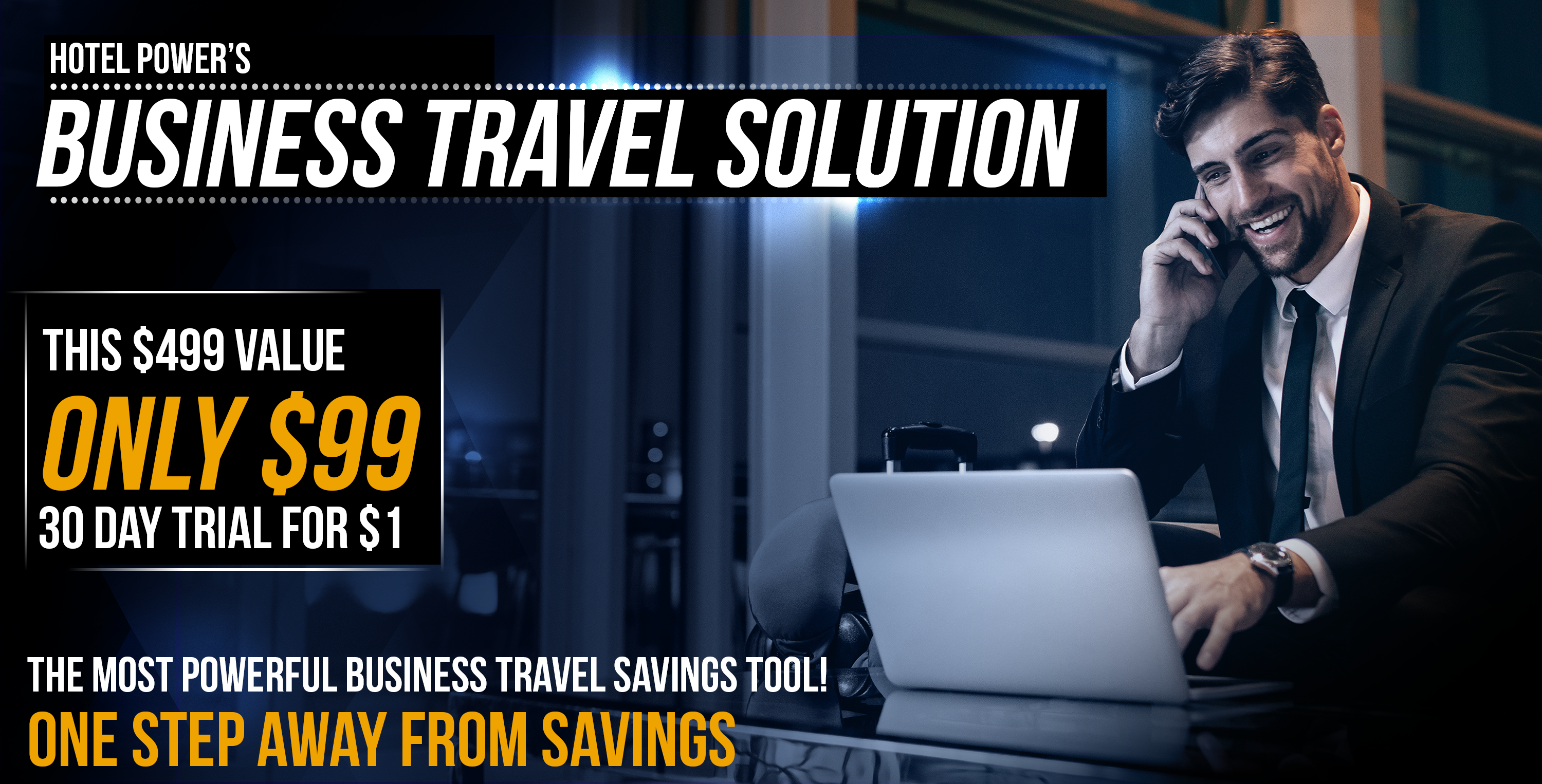 Continue to Get Your Exclusive Access
For Security purposes, this information must match the billing information for your credit card statement. US and Canadian cards only. For credit cards issued outside the US or Canada, please call 925-334-3580
By clicking submit, I acknowledge that I have read and agree to the
Offer Terms and Conditions
as well as the
Membership Terms and Conditions
. I understand that my credit card will be charged $1 today, then $99 annually in 30 days unless I cancel during the trial period. Program not available in Iowa.
Start your 30 day trial NOW!
HOTEL POWER has put together one of the most powerful business travel booking engines on the planet. This High –Tech User Friendly Booking will help your company save money on travel, manage expenses through robust reporting and approval software and more.

Get the most powerful business travel solution on the planet for $99, this is a $499 value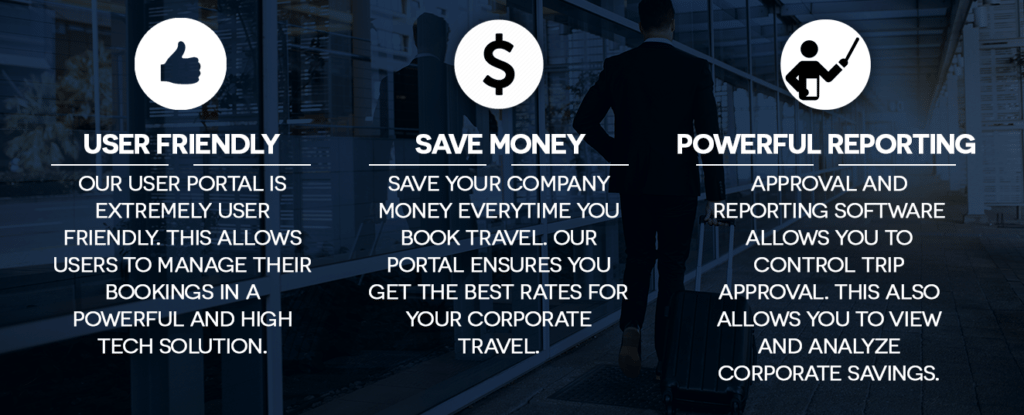 ·         Robust Financial Reporting
·         Easy Travel Reporting Functionality
·         Individual Department Spending Limits
·         Internal Approval Process Functionality
·         Full Administrative Controls
·         Savings Across all Travel Channels
·         Divisional Department Controls
·         Employee and Admin Restricted Log Ins
·         Company URL Restricted Access if Required
·         No Service Fees for Changes or Bookings
·         Low Cost of Set UP
·         Ability to Load Existing Hotel Contracts
·    Discounted Exclusive Hotel Rates Up to 70%
·    Rental Cars
·    Flights
·    Transportation & Transfers
·    Group Booking and Meeting Space Booking at a click of a button
·    Rates Featuring Special Benefits such as Free Nights, Spa and Food           Credits, In room Amenities and more!

·    Exclusive Pricing & Travel Savings for Each Company
·    Extremely competitive set up cost
·    Centralized shopping for all travel needs
·    Robust reporting and expense tracking
·    Custom Branding, Logo, Favicon
·    Optional Rev Share on Bookings 
·    Optional Membership Program for External Customers
Seller of Travel: FL #ST20734 CA #2043947-40
Copyright © 2018 Global Travel International